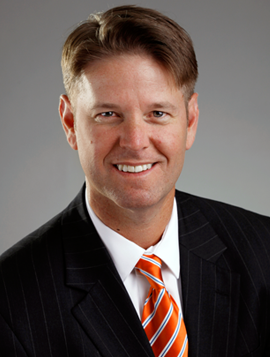 Areas of Focus
Bankruptcy-Related Litigation
Bankruptcy/Restructuring
Commercial Litigation/Creditors Rights
Director and Officer Litigation
Education
J.D., With Honors, University of Florida
B.S., cum laude, Florida State University
Awards & Rankings
The Best Lawyers in America (Bankruptcy and Creditor-Debtor Rights Law, (Since 2008)
Florida's Super Lawyers (Since 2006)
Florida Trend Magazine's "Legal Elite" (2007 – 2009, 2015, and 2018)
South Florida's Top-Rated Lawyers (2012)
The Legal 500 United States, 2009 Edition, in Finance – Bankruptcy – Southeast
AV Rated by Martindale-Hubbell
Memberships
American Bankruptcy Institute
Bankruptcy Bar Association, Southern District of Florida (Former two-term Secretary and Director)
Weston Bar Association
Board of Directors for Beta Eta House Corporation, Inc. of Tallahassee – (FSU)
Admissions
Court Admissions
U.S. Supreme Court
U.S. Court of Appeals for the Eleventh Circuit
U.S. District Courts for the Southern, Middle, and Northern Districts of Florida
Articles & Presentations
Will Real Estate Serve as Next Boom for Real Estate Restructurings in Florida, America's Restructuring and Insolvency Review (2007)
What of Direct Creditor Claims After "Gheewalla?", The National Law Journal, (Monday, March 3, 2008, Vol. 30, No. 25)
Business Busts Pose Risk for Lawyers, Accountants, The National Law Journal, (Wednesday, April 23, 2008)
Florida Courts Have Yet to Decide What Duties Companies Near Insolvency Have to Creditors, with Kristopher Aungst, Daily Business Review (January, 2009)
ABI Student Loan Debt Crisis Symposium (2014)
ABI Alexander L. Paskay Memorial Seminar, Consumer Potpourri, (April, 2016)
ABI Alexander L. Paskay Memorial Seminar, Student Loans: Where do we go from here? (January, 2018)
National Conference of Bankruptcy Judges, ABA Business Law Section Pro Bono Committee: Federal Student Loans: Alternative Administrative Remedies Available to Debtors" (October, 2018)
NCHER Conference: "Bankruptcy Developments – Chapter 13 and Undue Hardship" (March, 2020)
BBA S.D. Florida Webinar: "Student Loans and Bankruptcy: An Update in the Midst of a Pandemic" (May, 2022)
JOHN EATON'S practice is focused on matters regarding creditors rights, and specifically includes representation of creditors, trustees, debtors-in-possession, committees, and other parties-in-interest all aspects of Chapter 7 and Chapter 11 cases and adversary proceedings, with a particular emphasis on bankruptcy related litigation and contested matters. He also has substantial experience in commercial litigation, in both state and federal courts. During the course of his career, he has been primary bankruptcy counsel or has had significant involvement in many complex Chapter 7 and Chapter 11 cases, some of which are described below.
John has represented both plaintiffs and defendants with respect to breach of fiduciary duty and other claims against Directors and Officers. As a result of these representations, he also has extensive experience in addressing issues involving Director and Officer insurance policies, including how they are treated and/or impacted in bankruptcy cases.
In addition, John has been representing student loan creditors in bankruptcy cases and adversary proceedings since he started his legal career in 1990. And, he has represented a patient care ombudsman in health-care business bankruptcy cases and as a receiver in state court receivership matters involving Skilled Nursing Facilities and Assisted Living Facilities.
Representative Experience
Primary or significant involvement in representing various parties in the following bankruptcy or receivership matters:
Midtown Campus Properties, LLC – Representation of Creditor
Tuscan Isle ChampionsGate Prop. Co., LLC – Representation of Receiver
Bayou Shores SNF, LLC – Representation of Patient Care Ombudsman
Senior Care Group, Inc. – Representation of Receiver
Rothstein Rosenfeldt Adler, P.A. – Representation of Defendants in Adversary Proceeding
Fontainebleau Las Vegas, LLC – Representation of Defendants in Adversary Proceedings
Palm Beach Finance – Representation of Liquidating Trustee
Traumatic Brain Education Adult Community Home, Inc. — Representation of Patient Care Ombudsman
National Gold Exchange, Inc. – Representation of Ch. 7 and 11 Trustee
CHS Electronics – Representation of one of largest unsecured creditors on Creditors' Committee
The Celotex Corporation – Representation of the Asbestos Property Damage Claimants Committee
Maxim Enterprises, Inc. – Representation of Ch. 7 Trustee
Model Imperial, Inc. – Representation of Liquidating Trustee
Ormet Corporation – Representation of one of largest unsecured creditors on Creditors Committee
Pallet Management – Representation of former officers and directors of debtor
USA Labs, Inc. – Representation of Ch. 11 Trustee
Main Street USA, Inc. – Representation of Ch. 7 Trustee
PhyAmerica Physician Group, Inc. – Representation of large Unsecured Creditor
Commercial Financial Services – Representation of Creditors Committee
Represented various parties in breach of fiduciary duty matters in the following cases:
Axcess Medical Imaging Corporation – Breach of Fiduciary Duty adversary proceeding in M.D. Fla.
Renaissance Cruises, Inc. – Breach of Fiduciary Duty adversary proceeding in S.D. Fla.
Flagship Healthcare – Breach of Fiduciary Duty adversary proceeding in S.D. Fla.
Unicapital Corporation – Breach of Fiduciary Duty adversary proceeding in S.D.N.Y.
Hospital Staffing Services, Inc. – Breach of Fiduciary Duty adversary proceeding in S.D. Fla.
Fuzion Wireless Communications – Breach of Fiduciary Duty action (threatened and resolved) in S.D. Fla.
Tropical Sportswear – Breach of Fiduciary Duty action (threatened and resolved) in M.D. Fla.
Main Street USA, Inc. – Breach of Fiduciary Duty action (threatened and resolved) in M.D. Fla.
Aloha Airlines — Breach of Fiduciary Duty action (threatened and resolved) D. of Hawaii
Regional Diagnostics, LLC – Breach of Fiduciary Duty adversary proceeding N.D. Oh.
MercyHealth, Inc. – Breach of Fiduciary Duty action – Miami-Dade County Florida
Recognized for Excellence